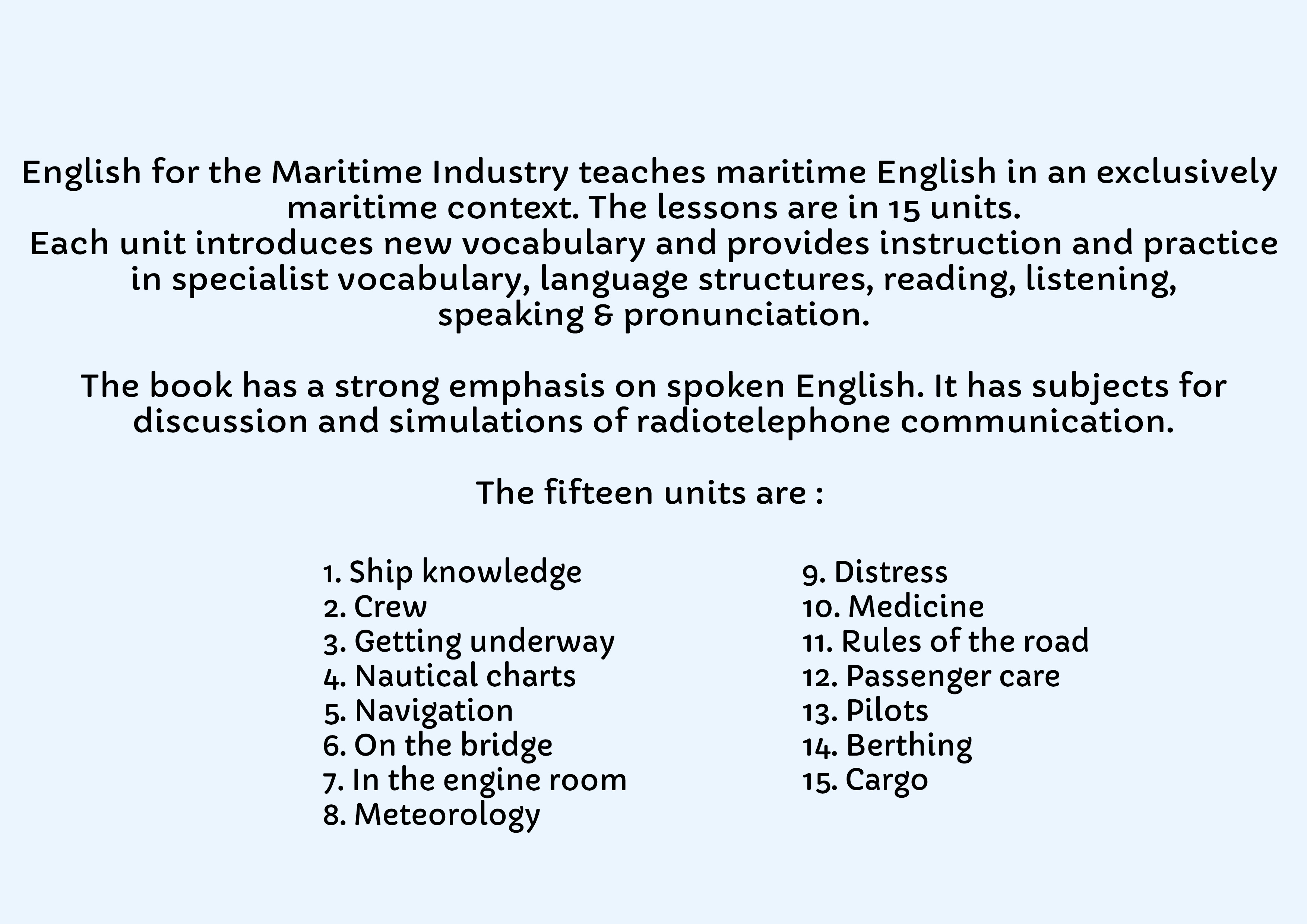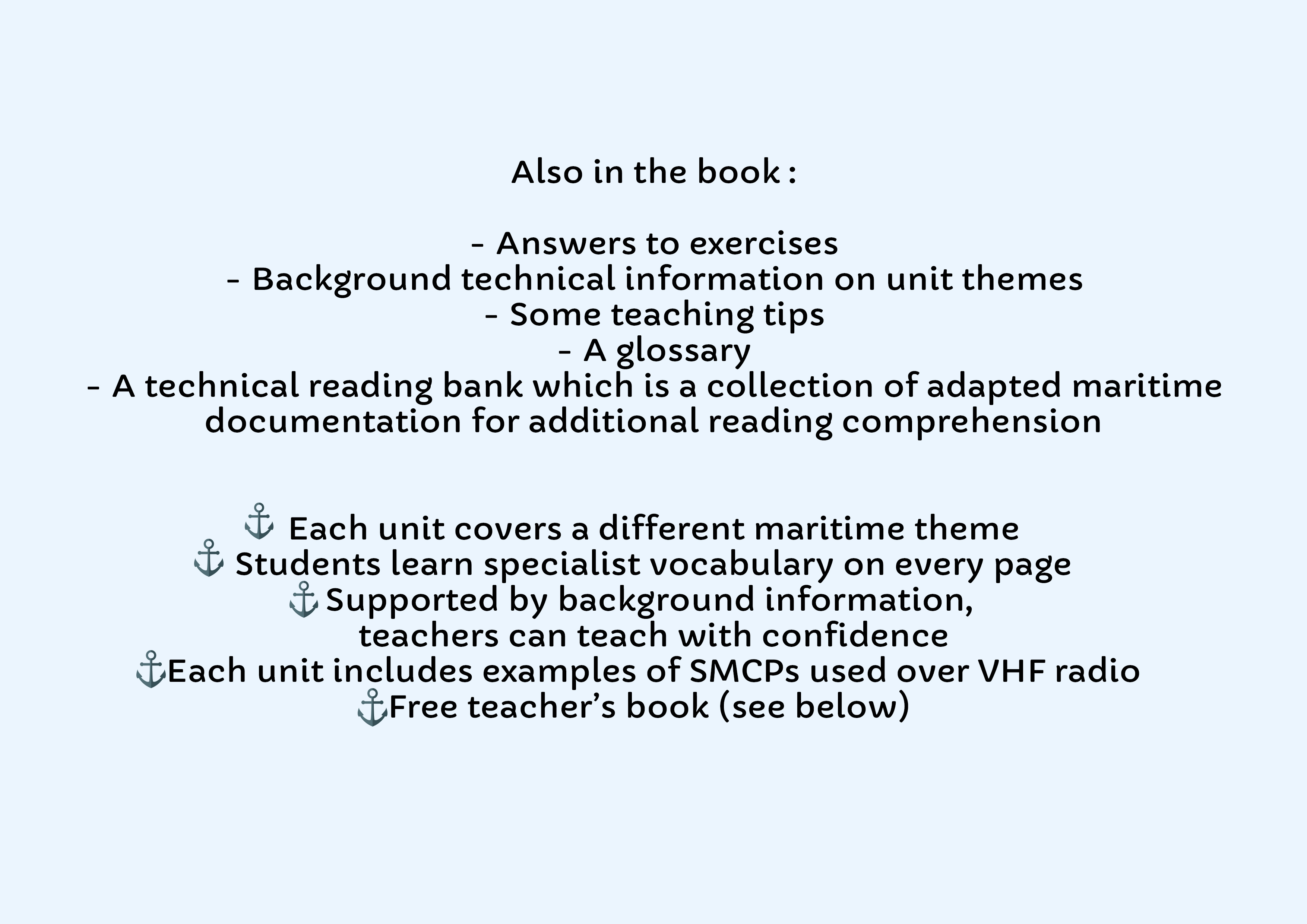 You can buy course book and audio CD using the Paypal button below.
We recommend that buy buy an audio CD to accompany the course book
For bulk orders please contact us by email (
info@idrisconsultancy.co.uk) and we will quote a discounted price.
You can order the books and CDs through booksellers and distributors such as Nielsen Online, Gardners, Bertram Trading, The Marine Society book shop, the Cambridge International Book Centre, the Bournemouth English Book Centre and Amazon Books.
CLICK HERE FOR THE FREE TEACHER'S BOOK